Summer is right around the corner which means, weekend getaways, iced drinks (as if we don't already order them during the colder days), beach/pool days, road trips and memories waiting to be made. But the one top you need this summer to ensure the best one yet is the holy grail of all blouses, one that will function anywhere and everywhere from between running errands to a bikini cover up to a top you can dress up for a night out! And good thing we have just the one for you, the Heavenly Blouse aka the blouse influencers cannot get enough of.
Perfect for brunch and lunch dates! You can easily pair the top with denim bottoms for a more casual (but still very put together) look or make a statement by going for an all white look from head to toe.
The plunging neckline, defined waistline and draping details does wonders for any body type + shape! It's seriously the perfect "I want to look/feel put together without really trying" look!
Spotted - the Heavenly Blouse acting as the perfect swim cover ups for these babes! Because the top is so easy to slip in and out of, it acts as the ideal cover up for days under the sun!
Love how Alexa paired the blouse with her accessory choice for a day out around the city,
especially the pops of color for her shoe choice!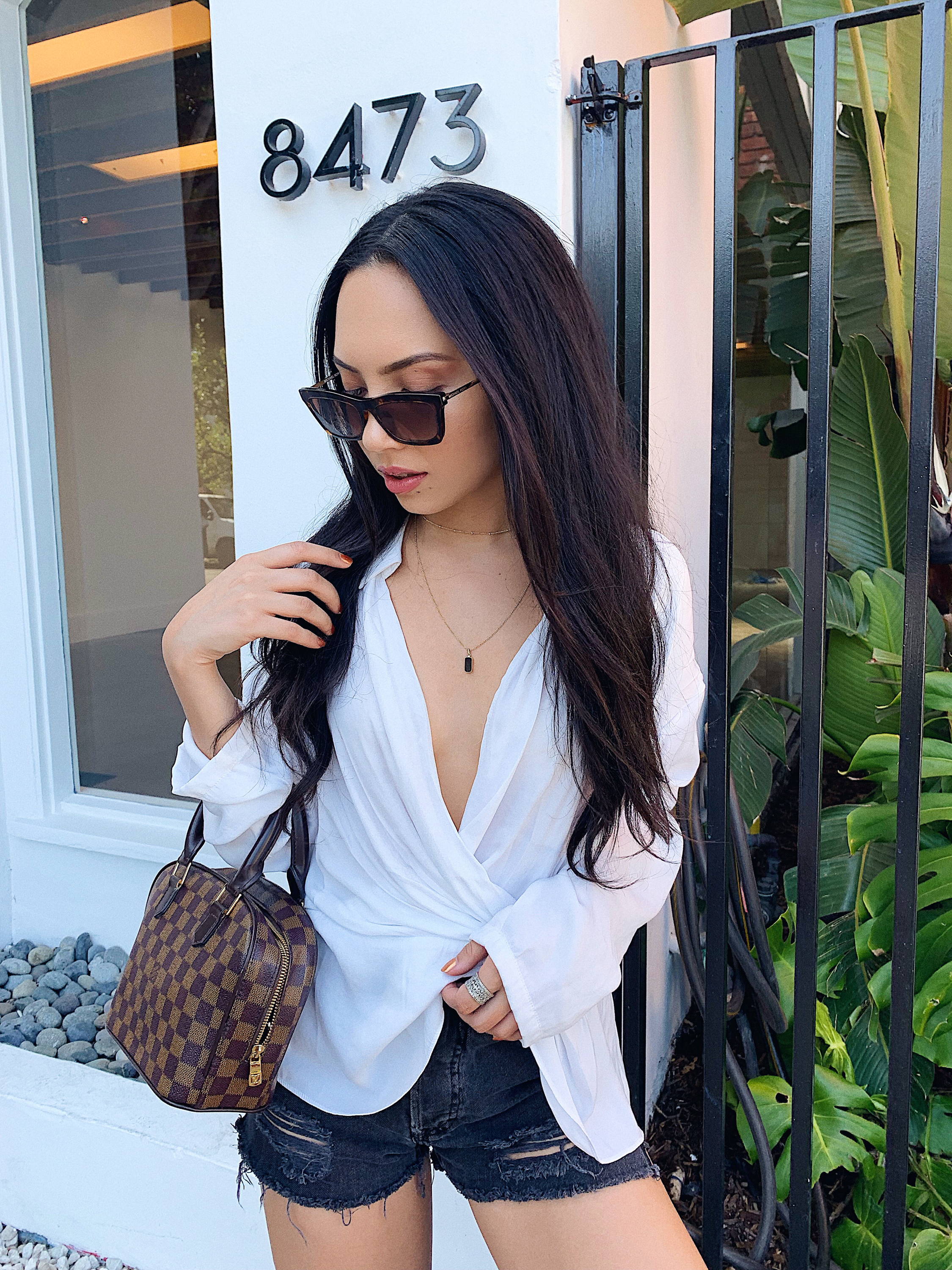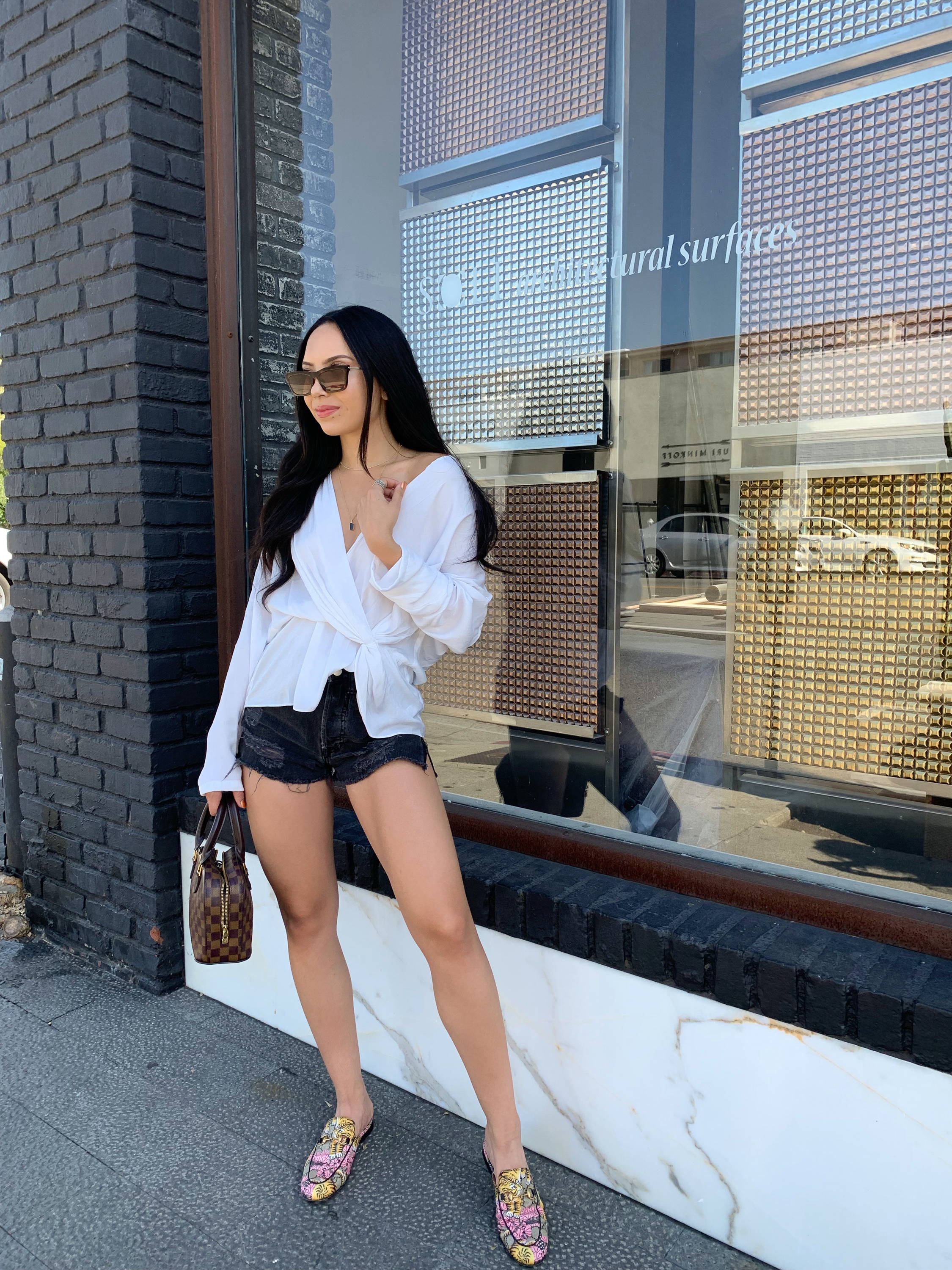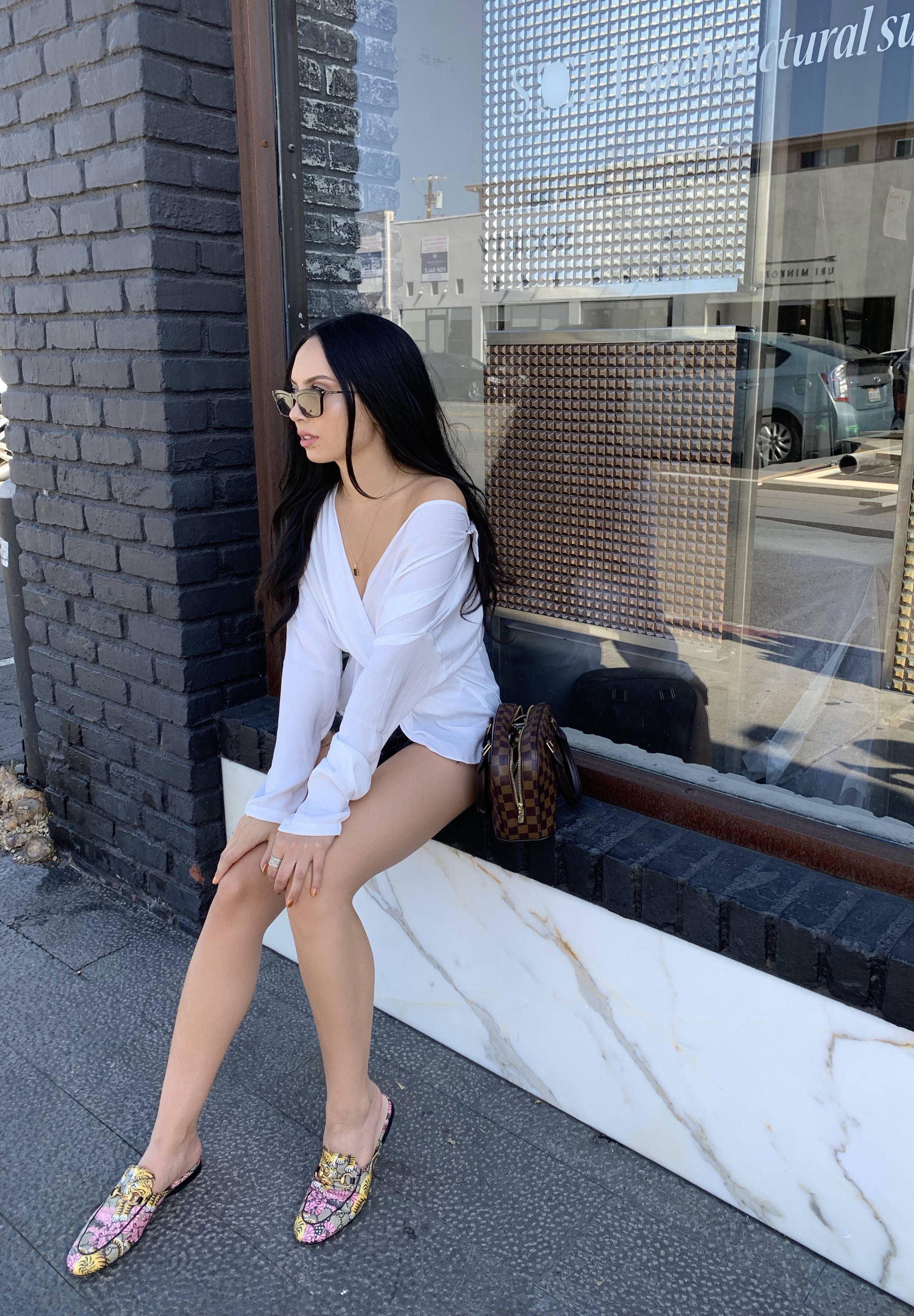 White top + white bag + white shoes, this look is everything and more!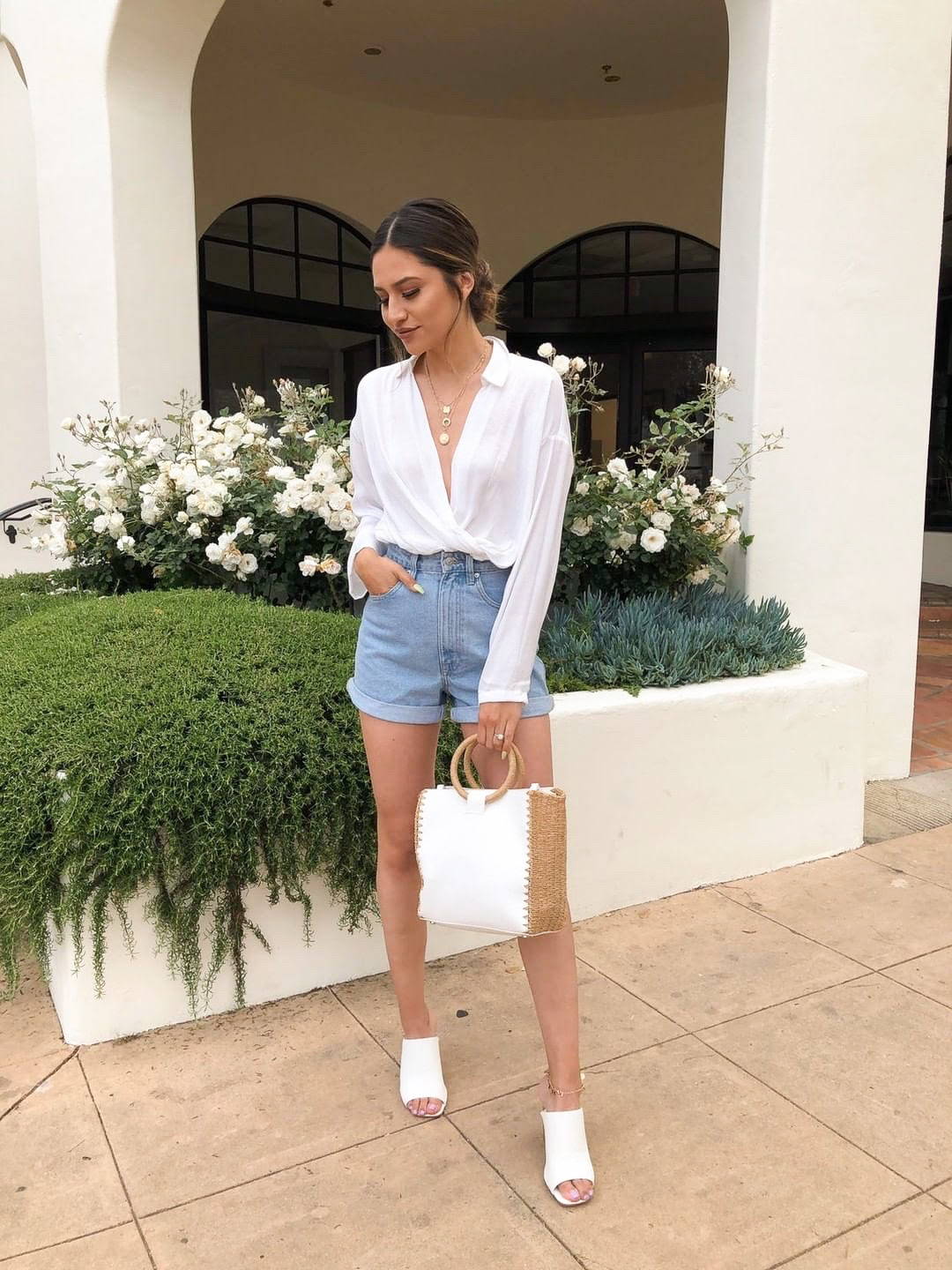 Did we convince you enough yet? Influencers seriously cannot get enough of the Heavenly Blouse because of its versatility and we couldn't agree any less! The perfect blouse for all things summer is just a few clicks away and we can't wait to see how you style it! Make sure to sign up for our mailing list to receive 20% off your first order!