Summer Staples with Naked Zebra
Hey everyone! My name is Alexa and I am the fashion & lifestyle influencer behind the blog, Always Alexa. I am super excited because I will be sharing with you five summer staples, courtesy of Naked Zebra. All of these will definitely be a must in your wardrobe this season so let's get right into it!
Prints & Color
This is probably my favorite staple I am going to be touching on. I have fully embraced taking on more prints and color into my closet so when I saw this top I died. This is the "Billie Zebra Cami" in copper and it adds such a fun touch to any outfit. I paired it with the "Ophelia Wrap Skirt" which is another piece you need this summer. It is so easy, breezy and will go with everything. For this look I was going for a warm summer night-out vibe that will make you feel chic but effortless at the same time. When it's warm out I never want to be wearing too much clothing so these pieces are perfect for that!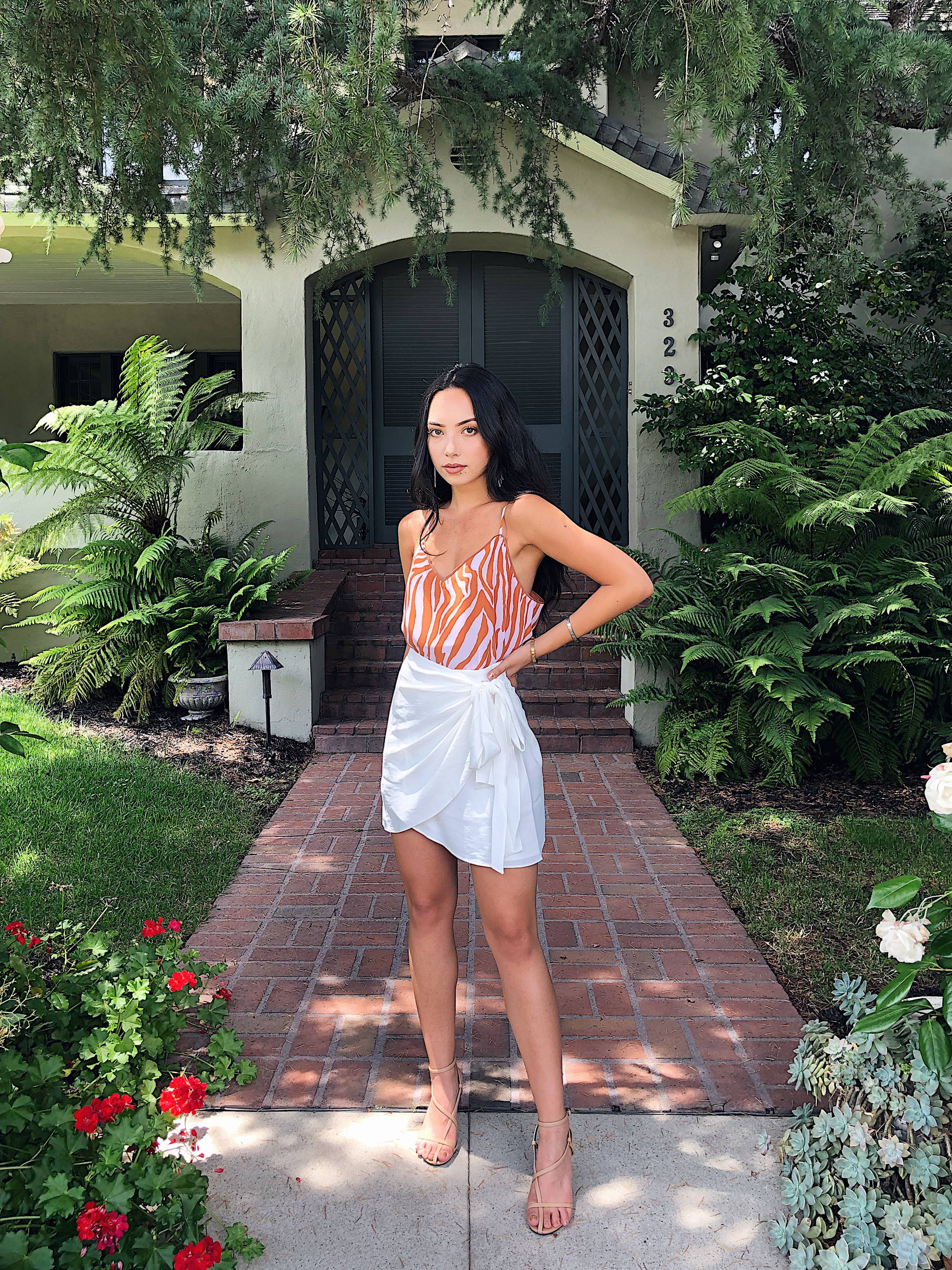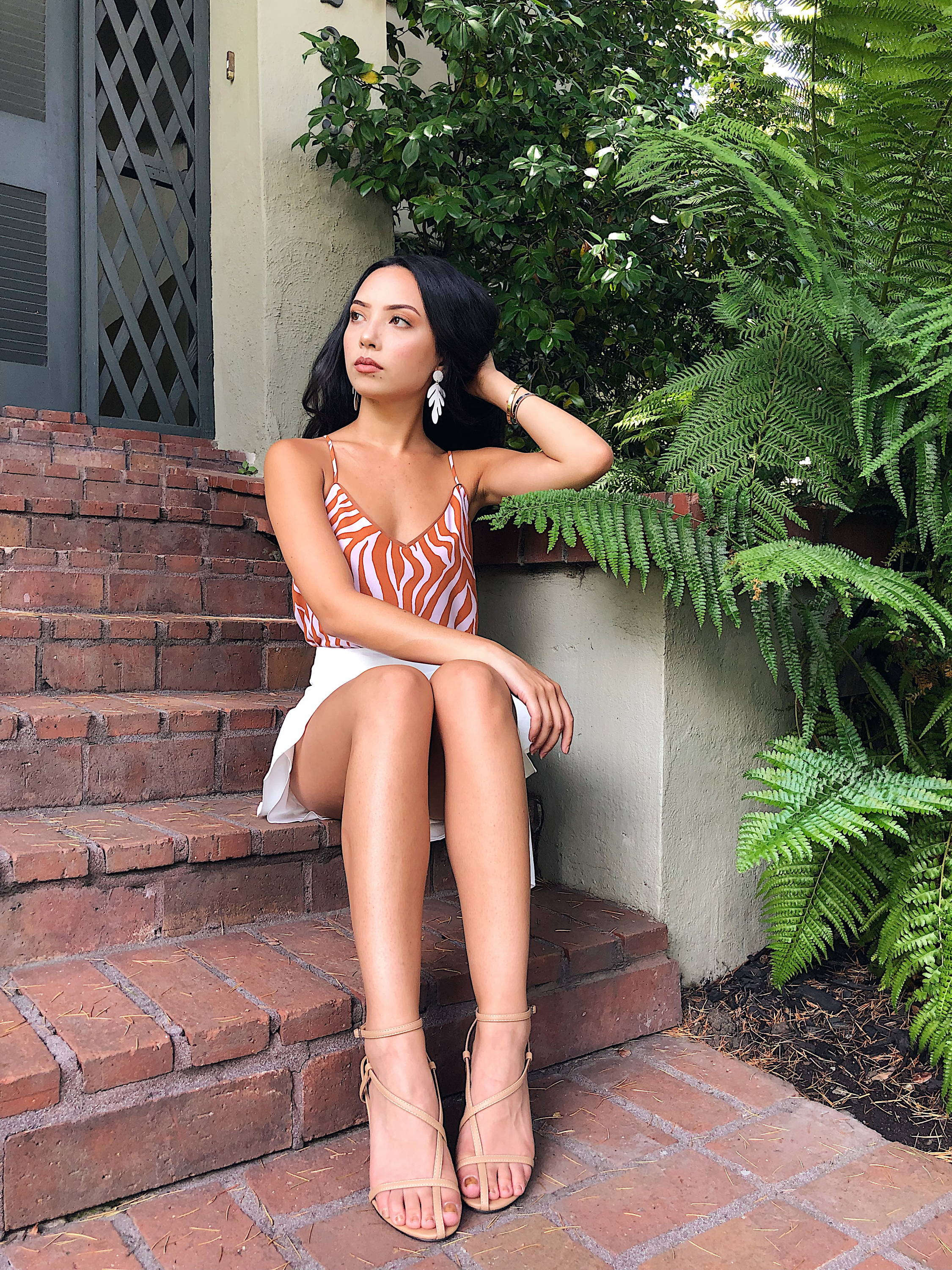 Little White Dress
White is obviously a must when it comes to summer so this is the dress of my dreams! The "Alannah Collared Dress" isn't a want, it is a need. The reason being is that the fit is amazing and it's so lightweight! Once again I want to feel like I'm not wearing anything when it's hot out and this dress does the trick. I tied the sash it comes with to the back but you can also tie it in a bow in the front. I love anything that accentuates my waist. I wanted this look to be flirty and girly so I added a baby pink scarf to my hair and threw on some chunky, cork heels. I am seriously so obsessed with this outfit... it makes me want to go to a boujie brunch with my girls! Going to note that in my summer to-do list.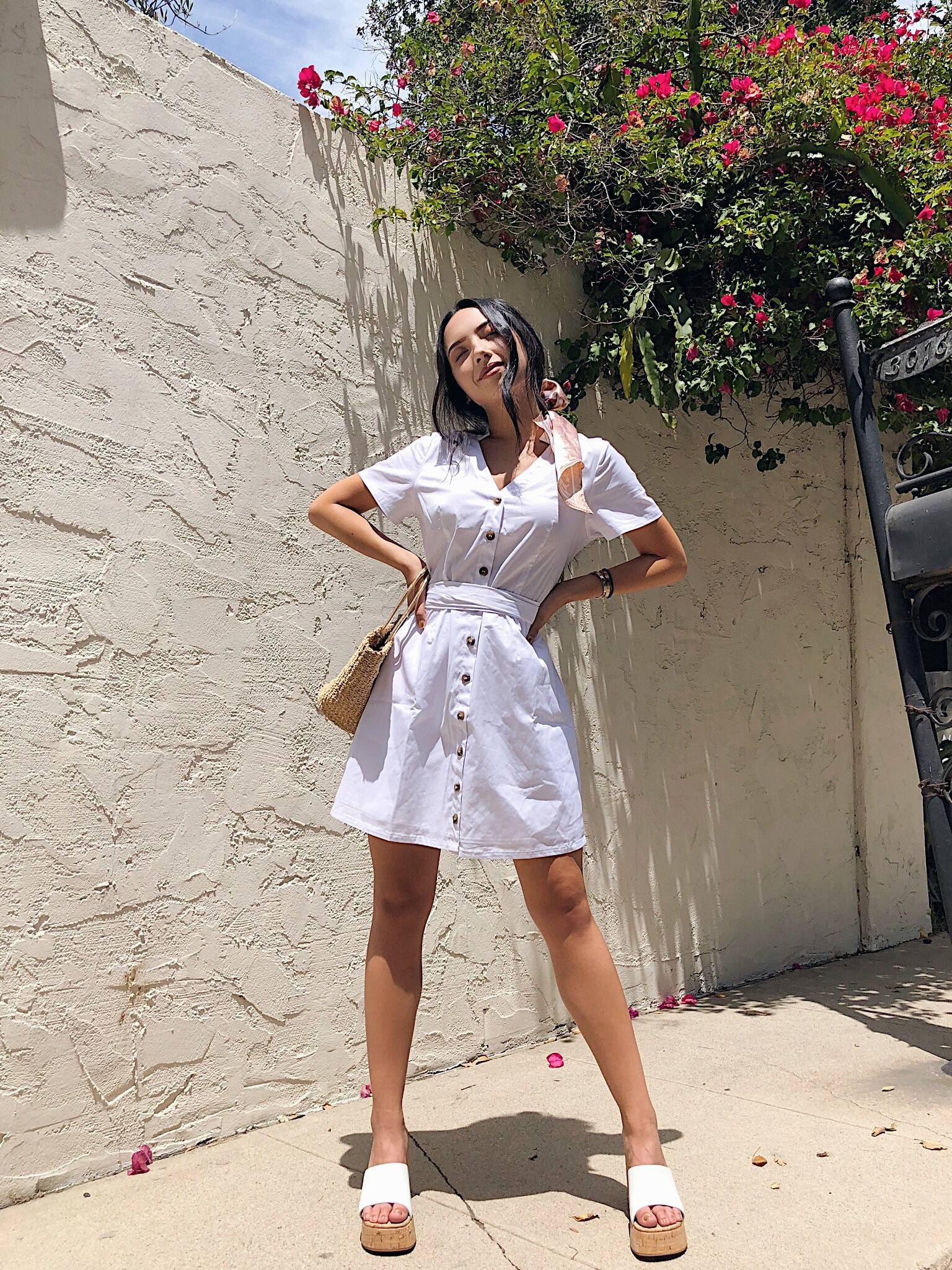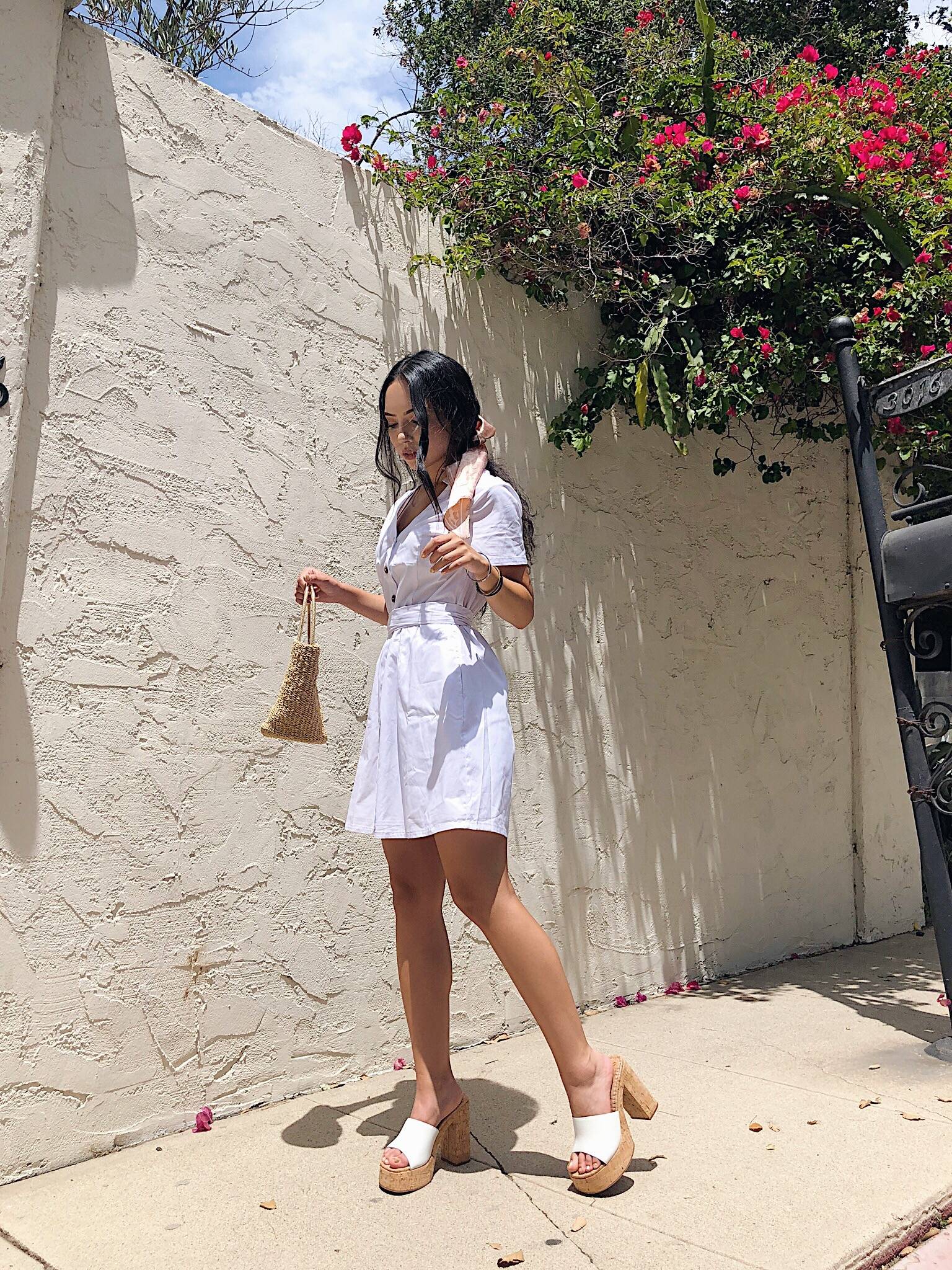 Better than your Dad's Shirt
Oversized button downs are everything! I like to call them dad shirts because come on, every dad owns a collared button down. I own a bunch but this one is my new favorite, hands down! The "Magie Shirt" can be worn as a cute beach cover up, like how I'm wearing it here, or you can totally dress it up with some boyfriend jeans and heeled booties. I'm in love with the different mixes of stripes, this is so different from all the other button downs I own. I threw on a straw hat with a bunch of gold jewelry and now this shirt went from office to out of office. We are going for effortless, vacay vibes this season so this shirt is going to be your number one!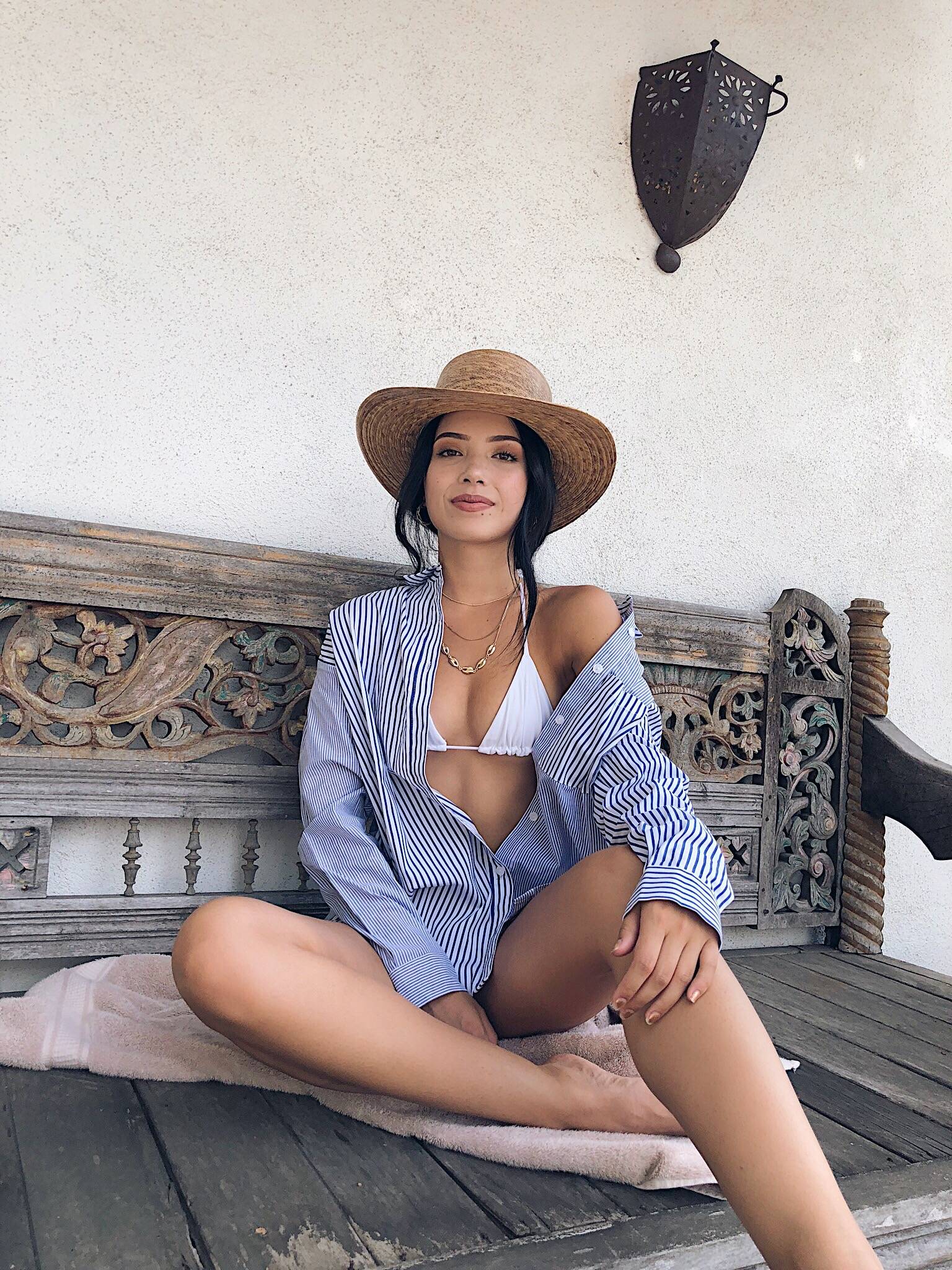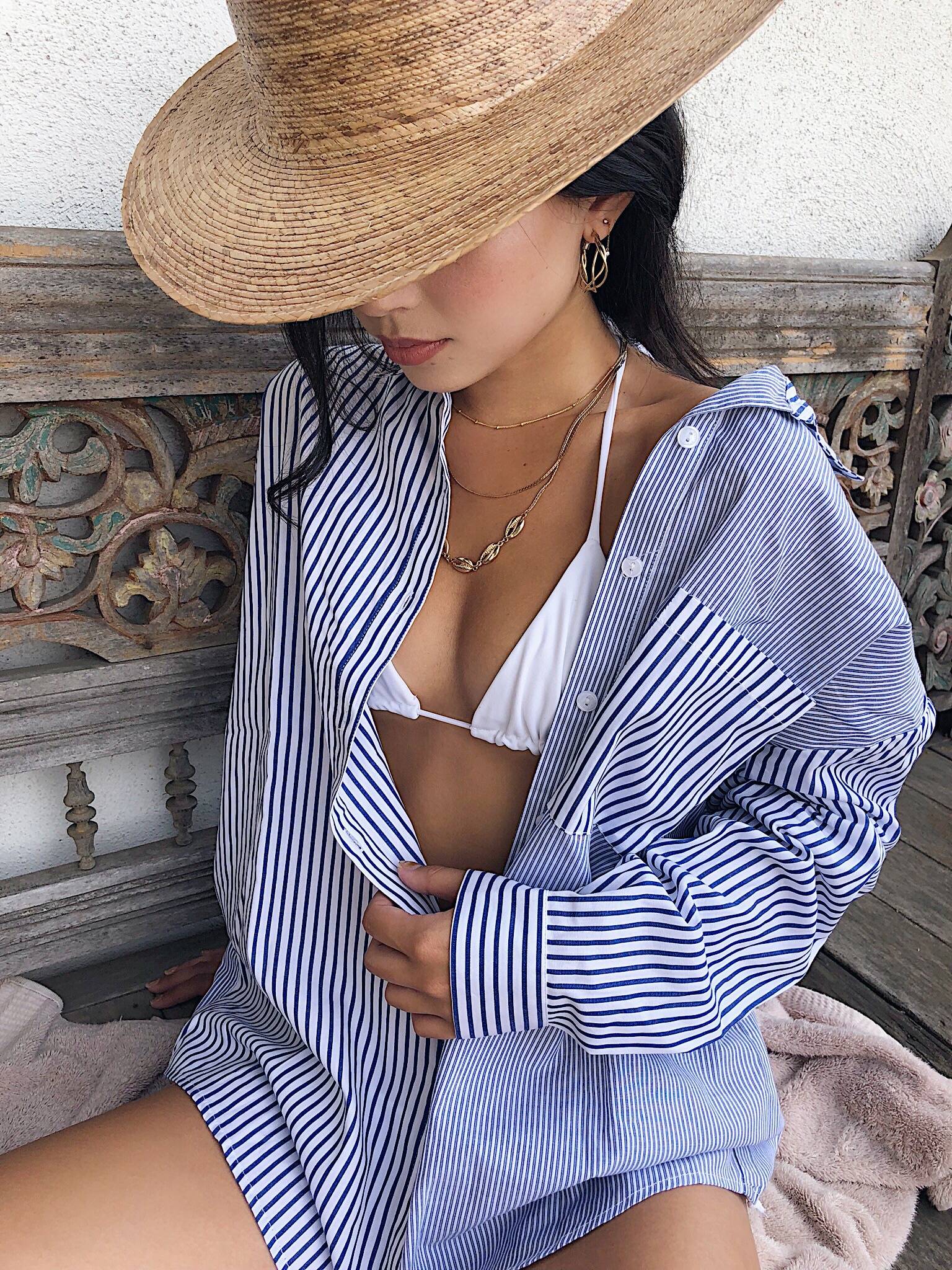 Dress it Down
The last summer staple I'll be talking about is dressing down a LBD. My go-to recently has been throwing on a pair of sneakers with an outfit to dress it down. This dress could be perfect for a date night but in this case I wanted to go for a cute and casual look. The cheetah platforms I'm wearing, tie in the first staple I talked about, Prints & Color. Wearing a dress with fun sneakers will be an outfit you can always rely on when you don't know what to wear, and adding some cute hair clips never hurt anyone! This outfit makes it look like you tried, but all you did was throw on a few accessories to play up the dress! You can't go wrong with a LBD so definitely get your hands on one of Naked Zebra's options while you can!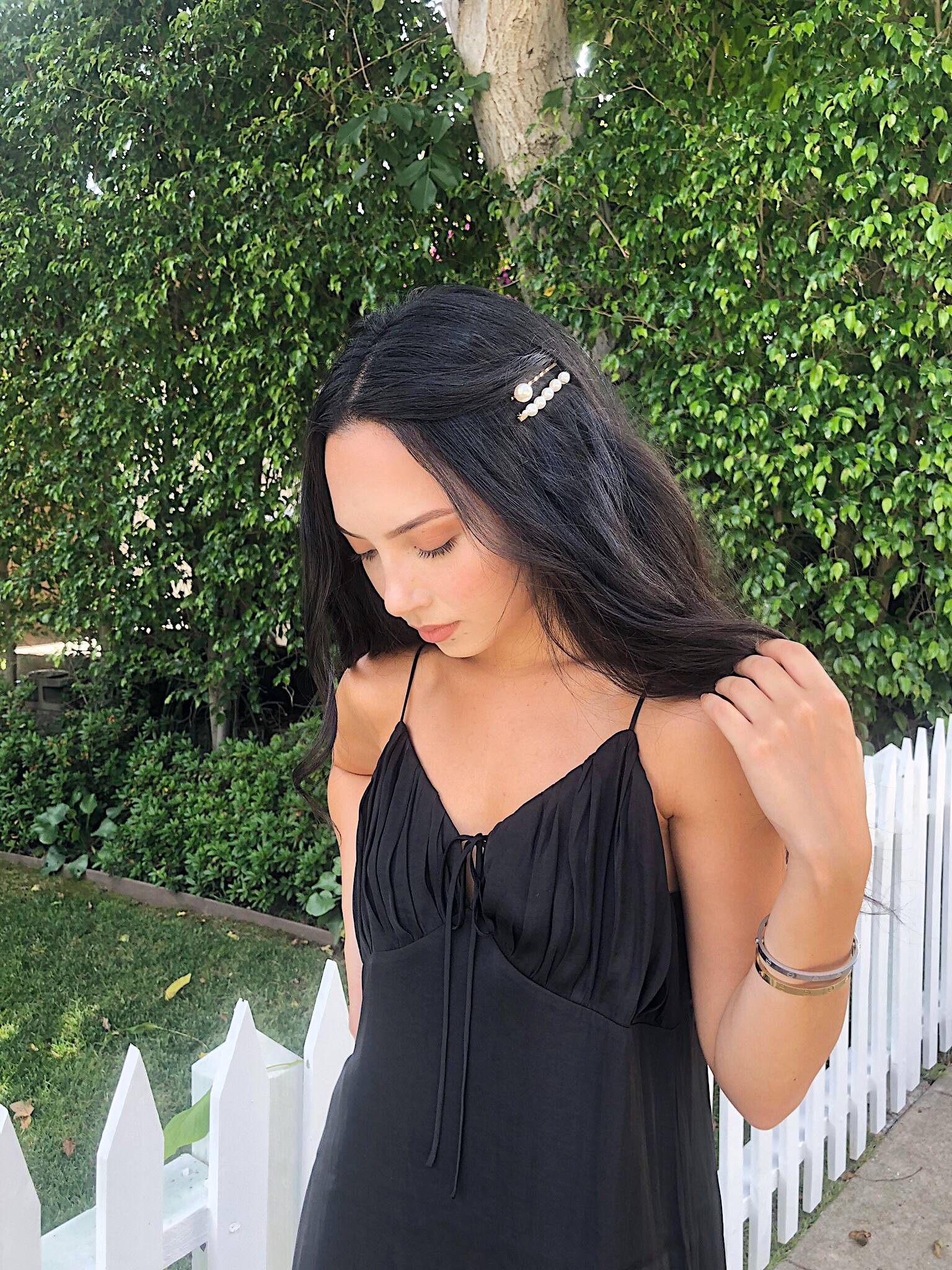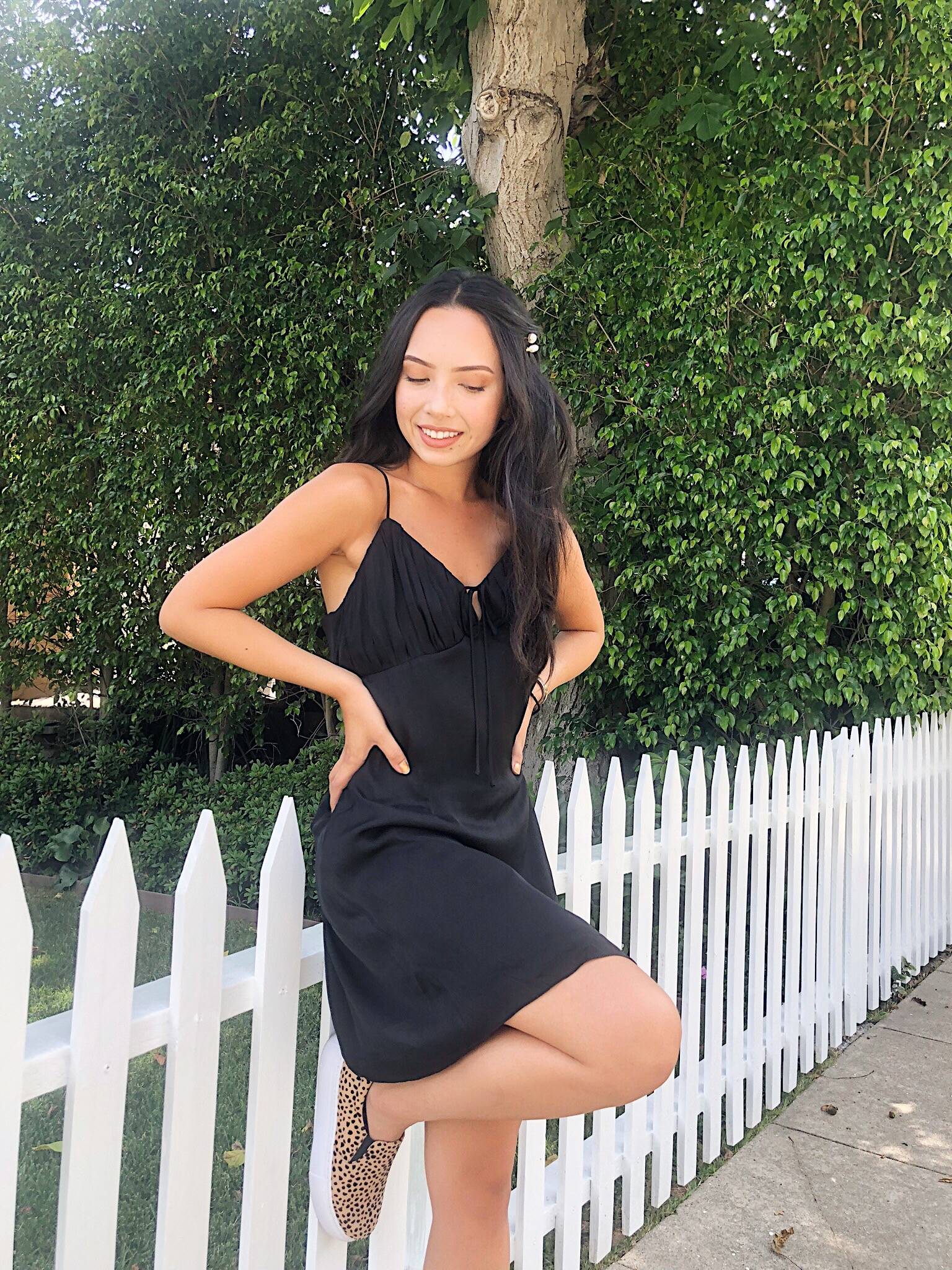 Well that is it for my Summer Staples! There are so many amazing pieces to play with from Naked Zebra this season! Everything I mentioned is a must for your summer wardrobe. On that note, I hope everyone has a fashionably, fun summer and I hope you found these styling tips helpful! Xoxo.
Always, Alexa