Fall is finally making its way over and I personally couldn't be any more excited for this new season! With new seasons comes new trends and today, We'll be sharing with you FALL TRENDS that we see coming your way. Make room in your closet because these new styles are to die for and will definitely be a staple in your closet rotation!  
CORDUROY
You probably guessed it but Corduroy has made its way over to Fall! I love the texture corduroy gives to any look and it is perfect for days when you need a little extra warmth.
Our two new favorite are the ALEENA CROPPED CORDUROY JACKET & KARLA CORDUROY JACKET !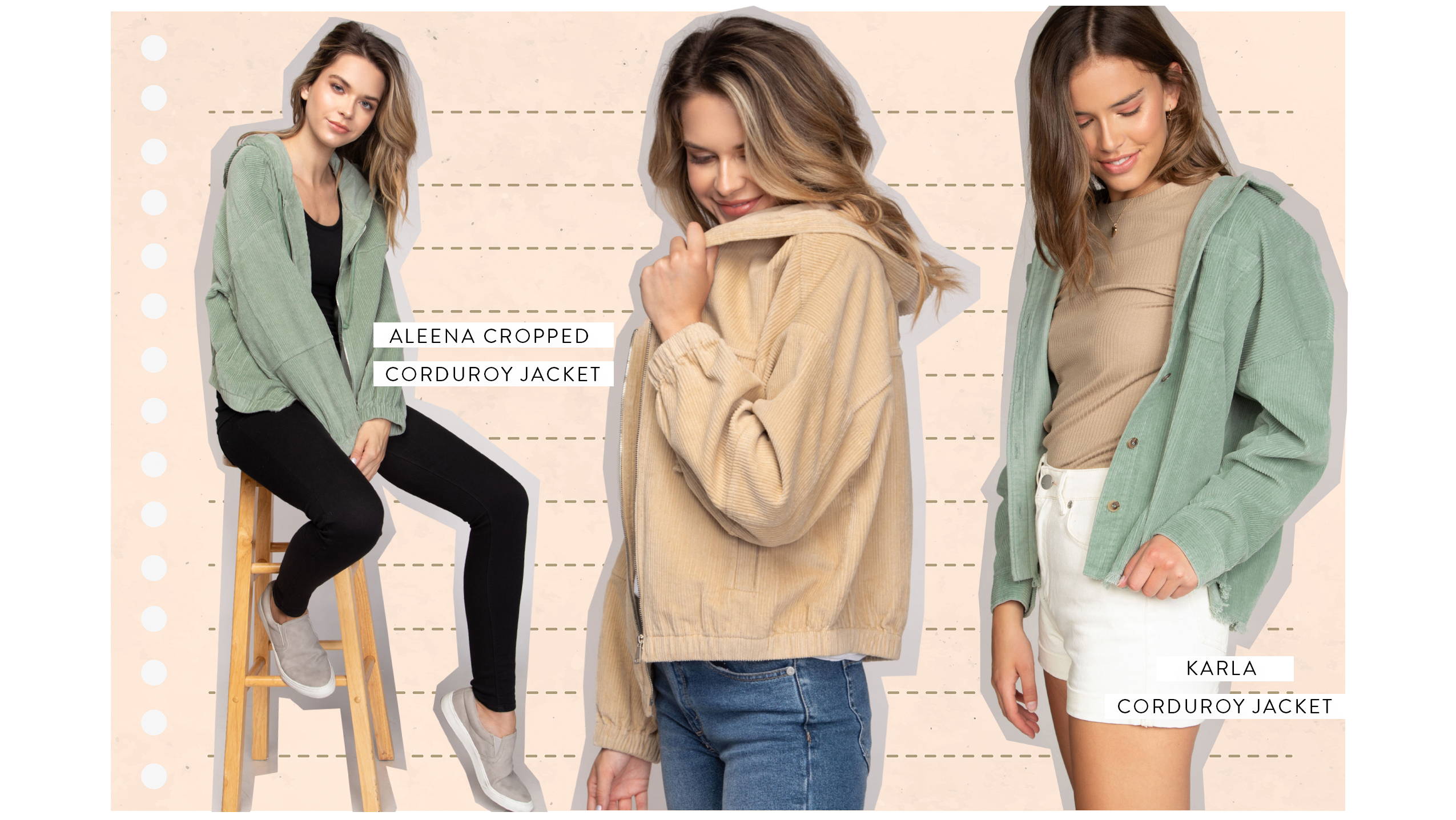 TWEETED
Last but not least, our love for matching sets is pretty much a thing every season! So here is out take on it for this fall! Matching Blazer + mini skirt sets! The fabric on these pieces are thick so it'll keep you warm with the breeze coming in.
ROSIE TWEETED BLAZER
MINA TWEETED MINI SKIRT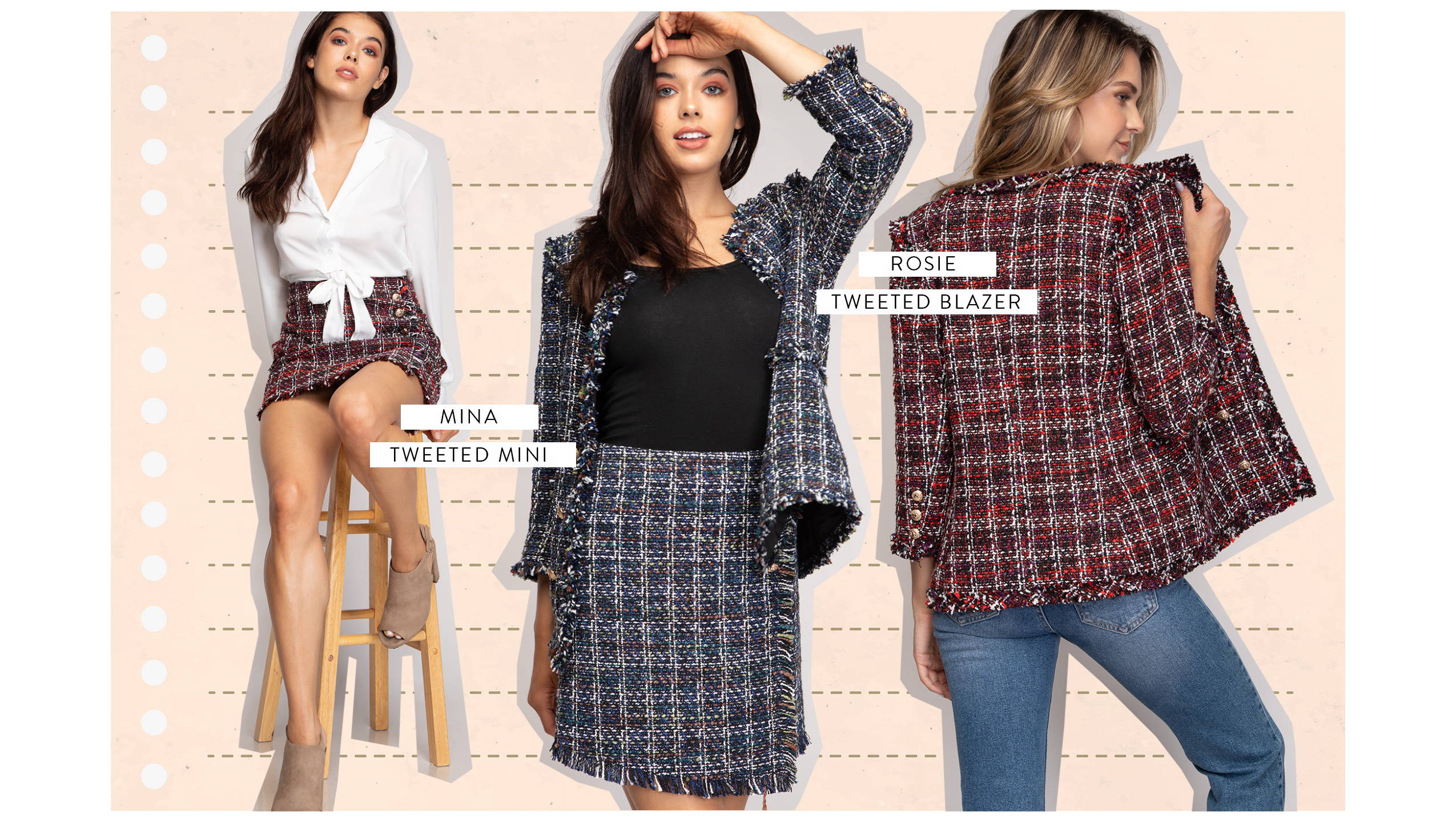 So that was our take on Fall Trends we see coming your way in the months to come! Let us know which ones you like the best in the comments below! And don't forget to follow us @nakedzebra_la
xoxo