With Black Friday almost here, I wanted to share a few of my favorite pieces from Naked Zebra that are perfect for this season! There are so many other styles to choose from as well, so be sure to take advantage of their sale!
So the first piece I'm going to be talking about this the "Evalyn Ruffle Sleeve Blouse." The picture speaks for itself! As you can see, the sleeve detail is stunning! I plan to wear this on Thanksgiving with some jeans and booties! I think it's the perfect top that is appropriate around the family yet still stylish and making a statement. My favorite thing about this top is that you can wear this all year round, especially here in California, so you'll definitely see me in this again!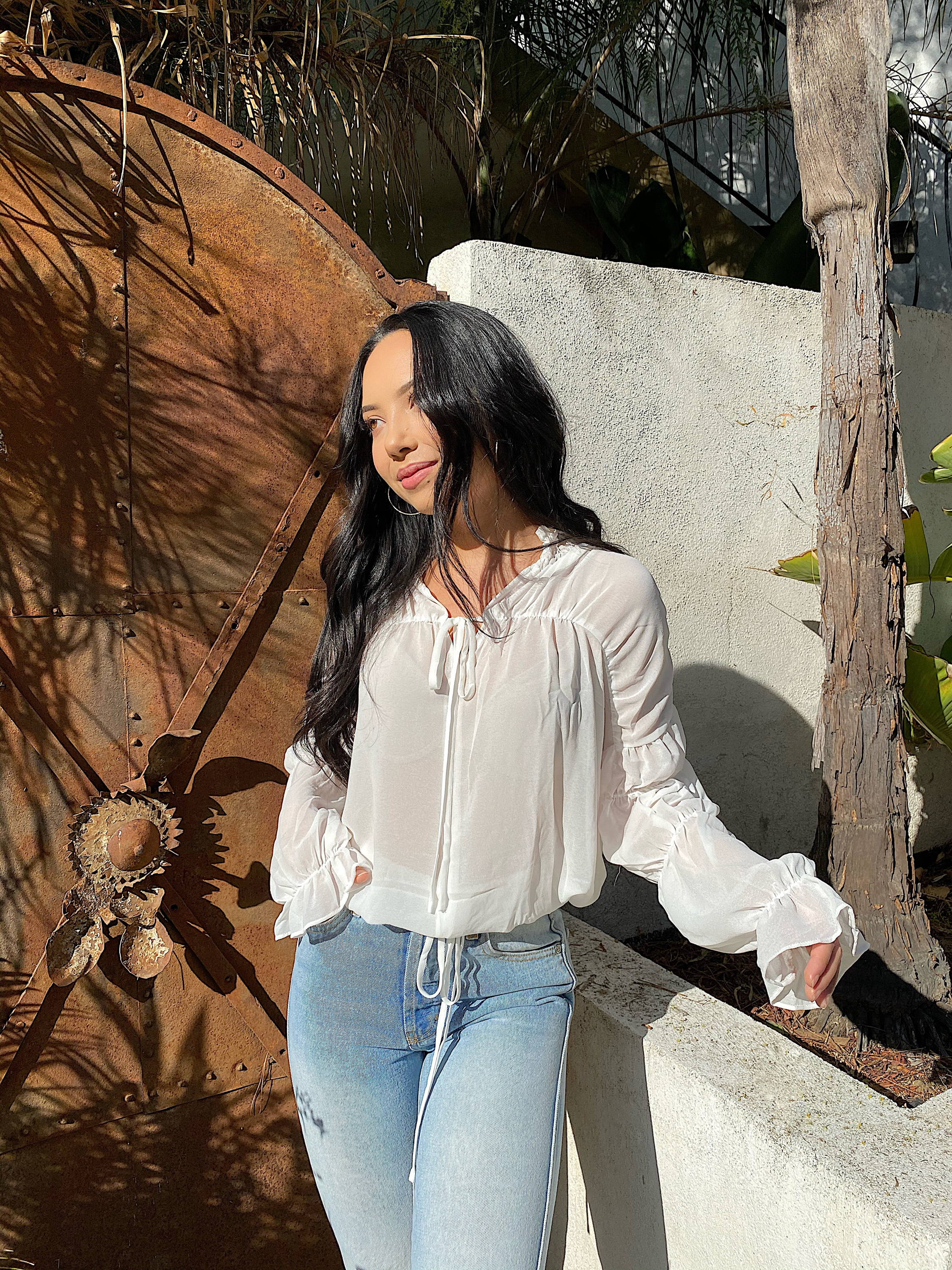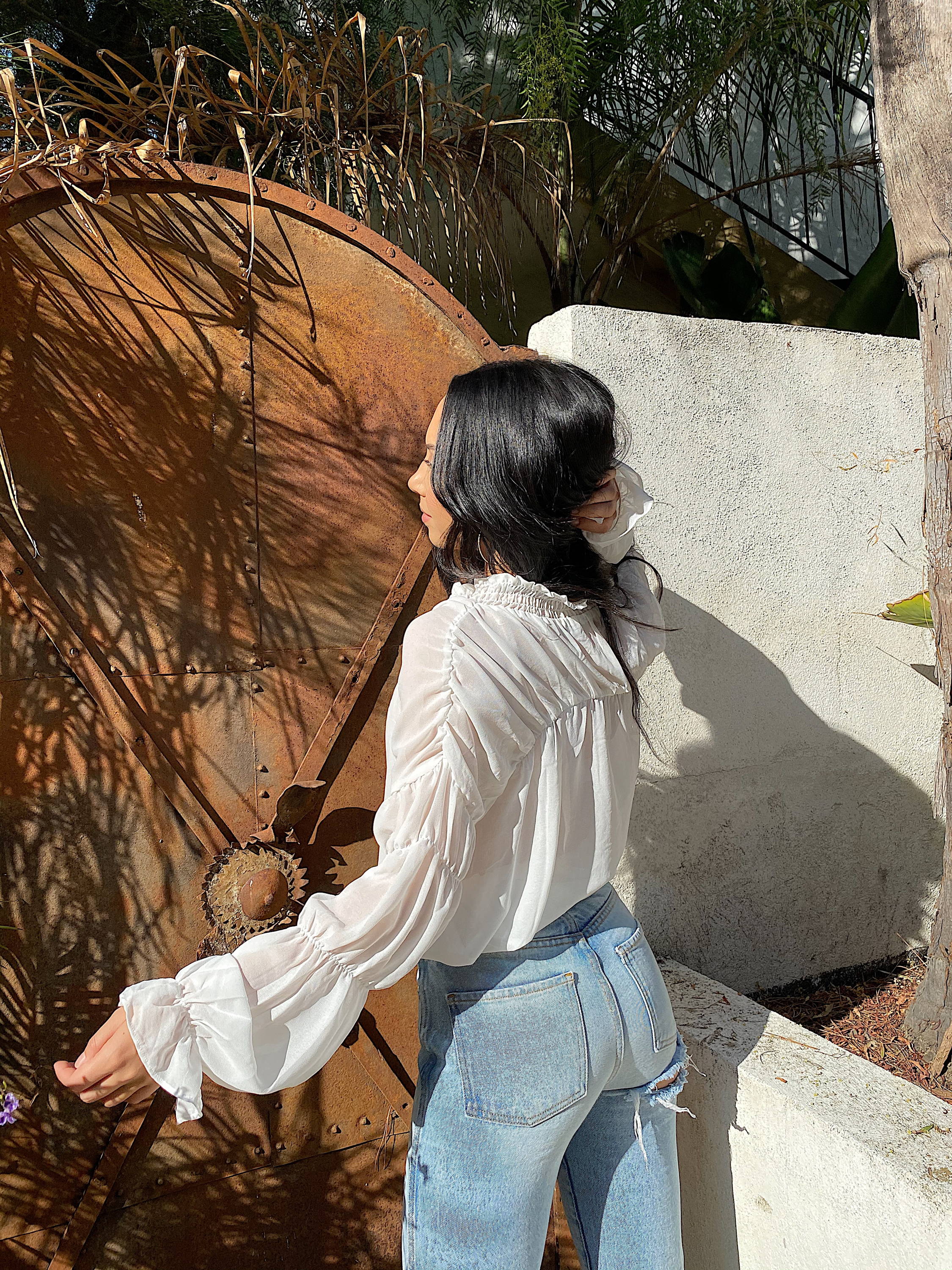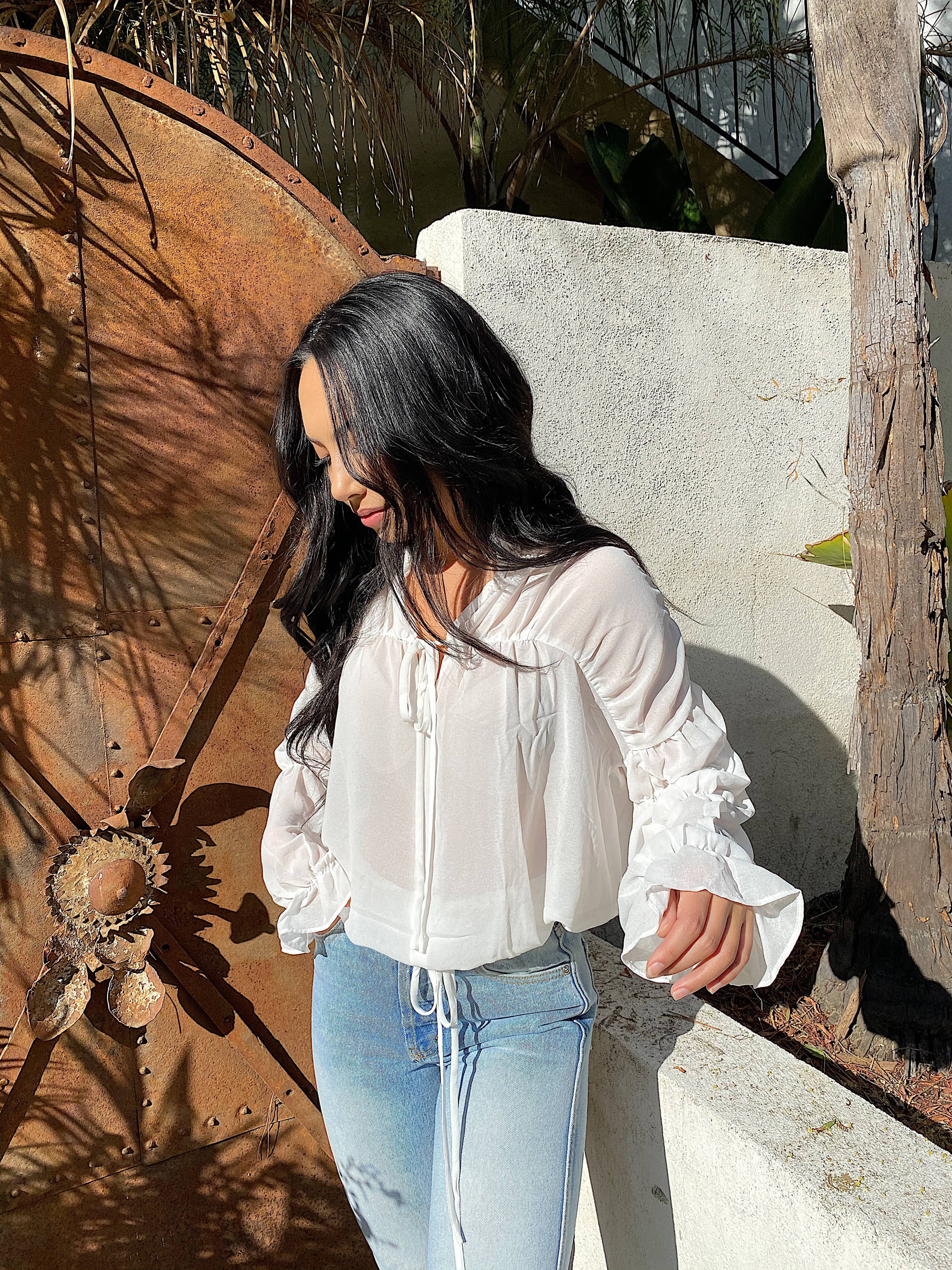 Moving on to one of my favorites, the "Caitlin Sheer Lightweight Coat." This piece is so lovely for this time of year. I dressed it up with a pearl headband and some thigh high boots because I think this outfit would be perfect for a holiday party! I love the color of this coat but it also comes in black, which is a must have as well. This piece is so unique, I really haven't seen anything like this so if you want to stand out this season then you better get your hands on this!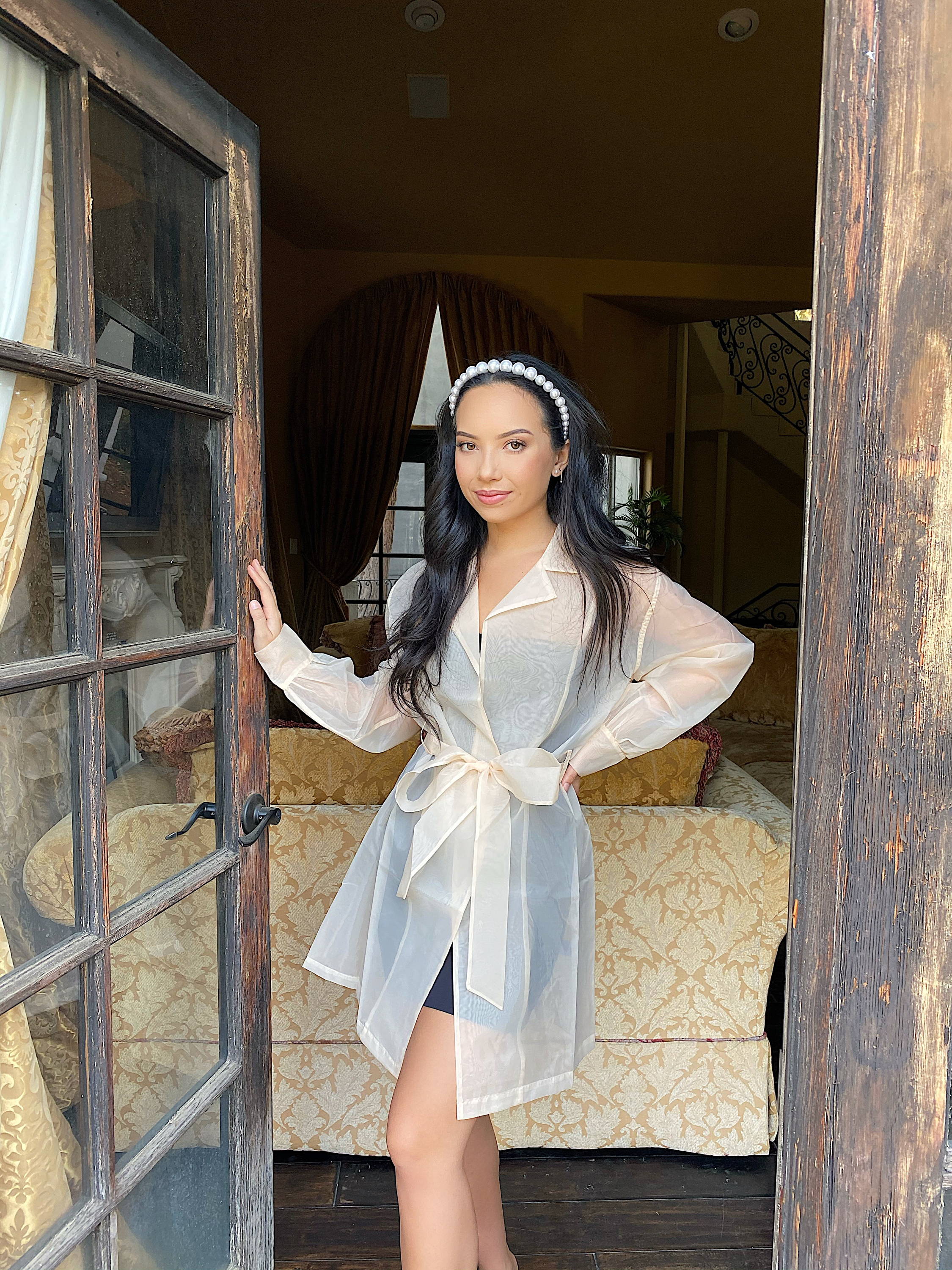 Up next is another gorgeous top called the "Macie Blouse". I rarely ever wear navy but I couldn't resist this time... I mean look how pretty the color is! Once again, the detail on the sleeves is what got me. Naked Zebra always has such beautiful blouses with the most amazing sleeve detail. That's why their tops are a must because you can dress them up with a skirt and heels or dress them down with some denim, like I did. This outfit could also be an option for Thanksgiving and to jazz it up a bit, I put on some sparkly statement earrings.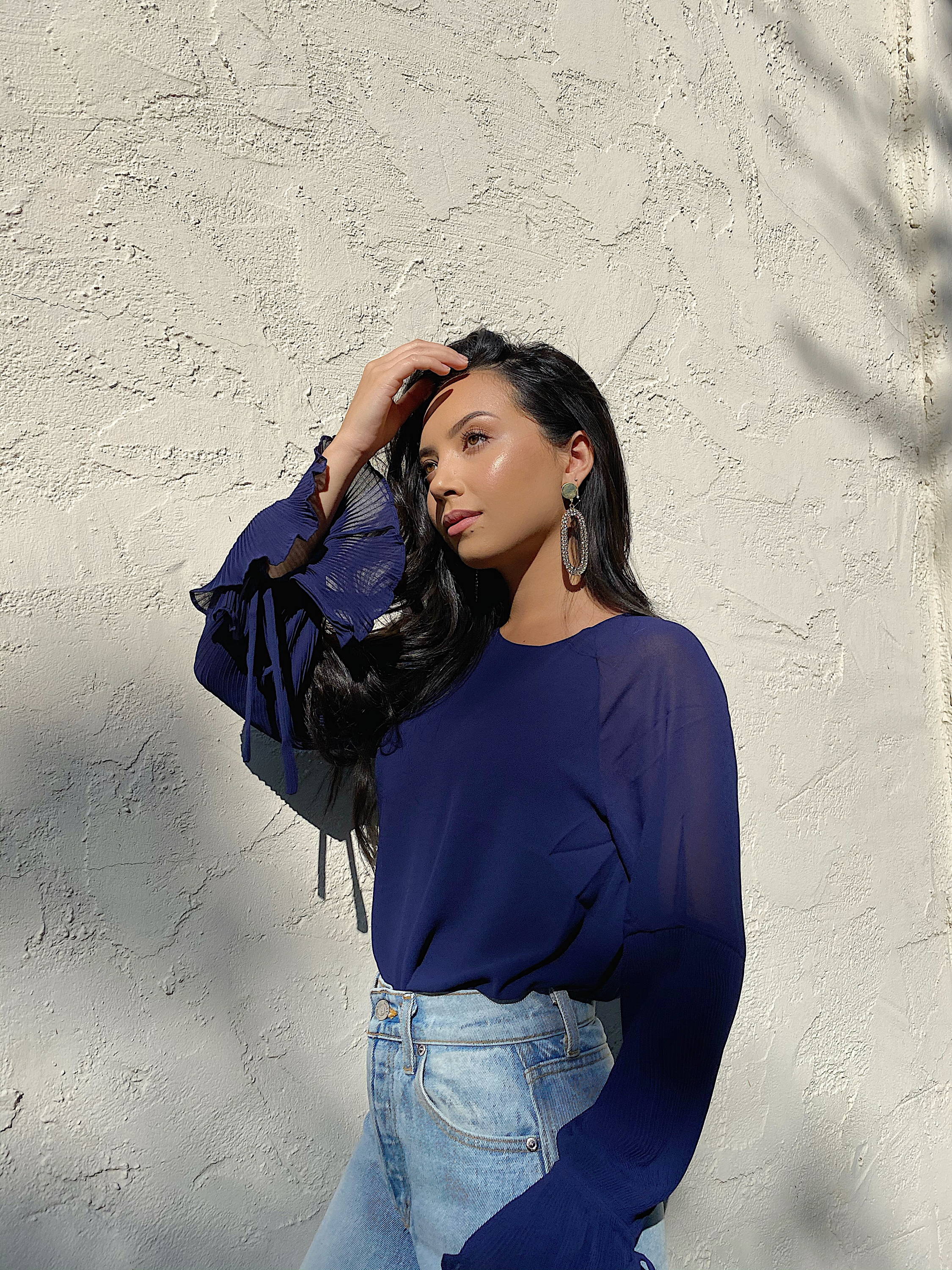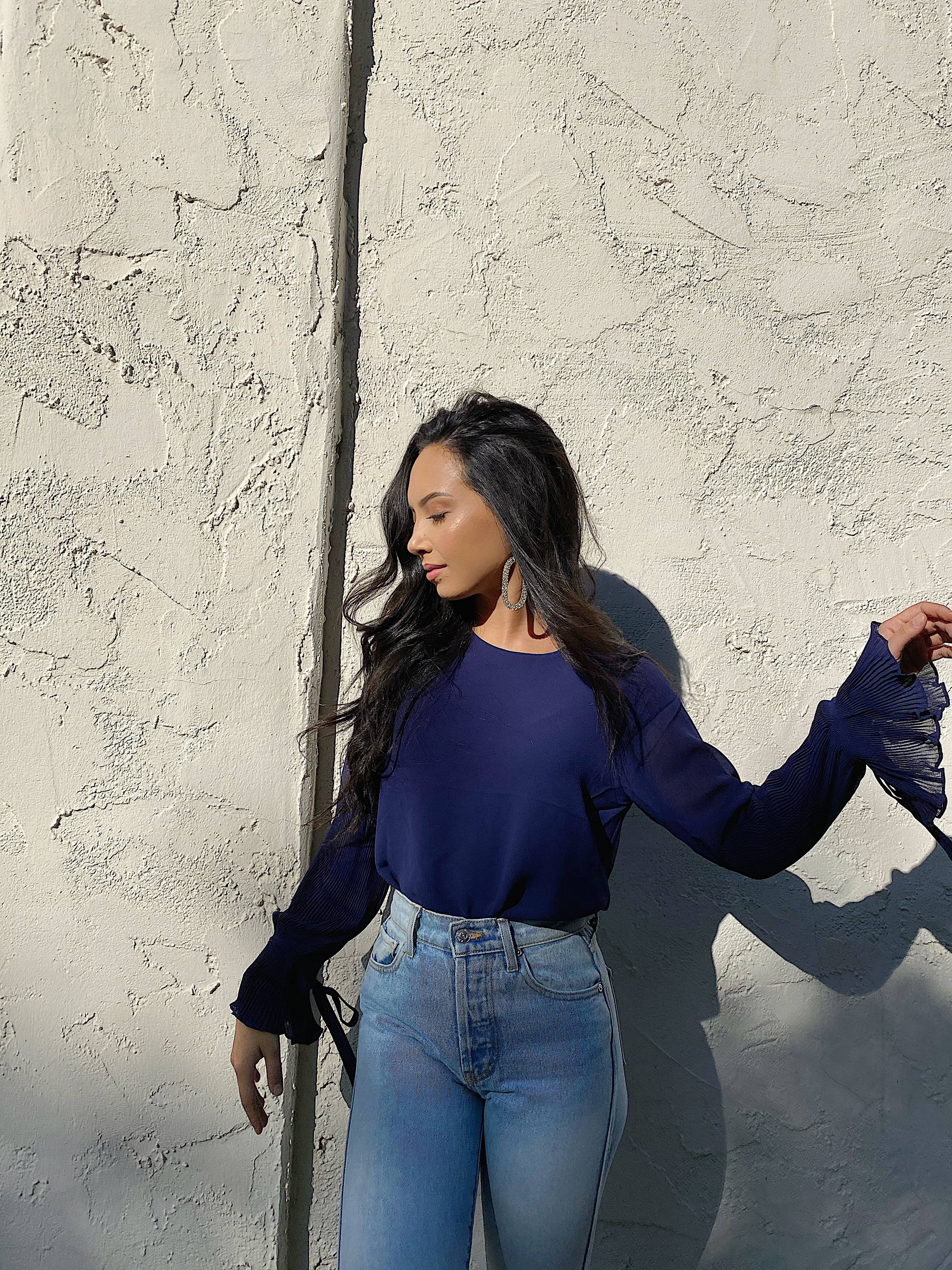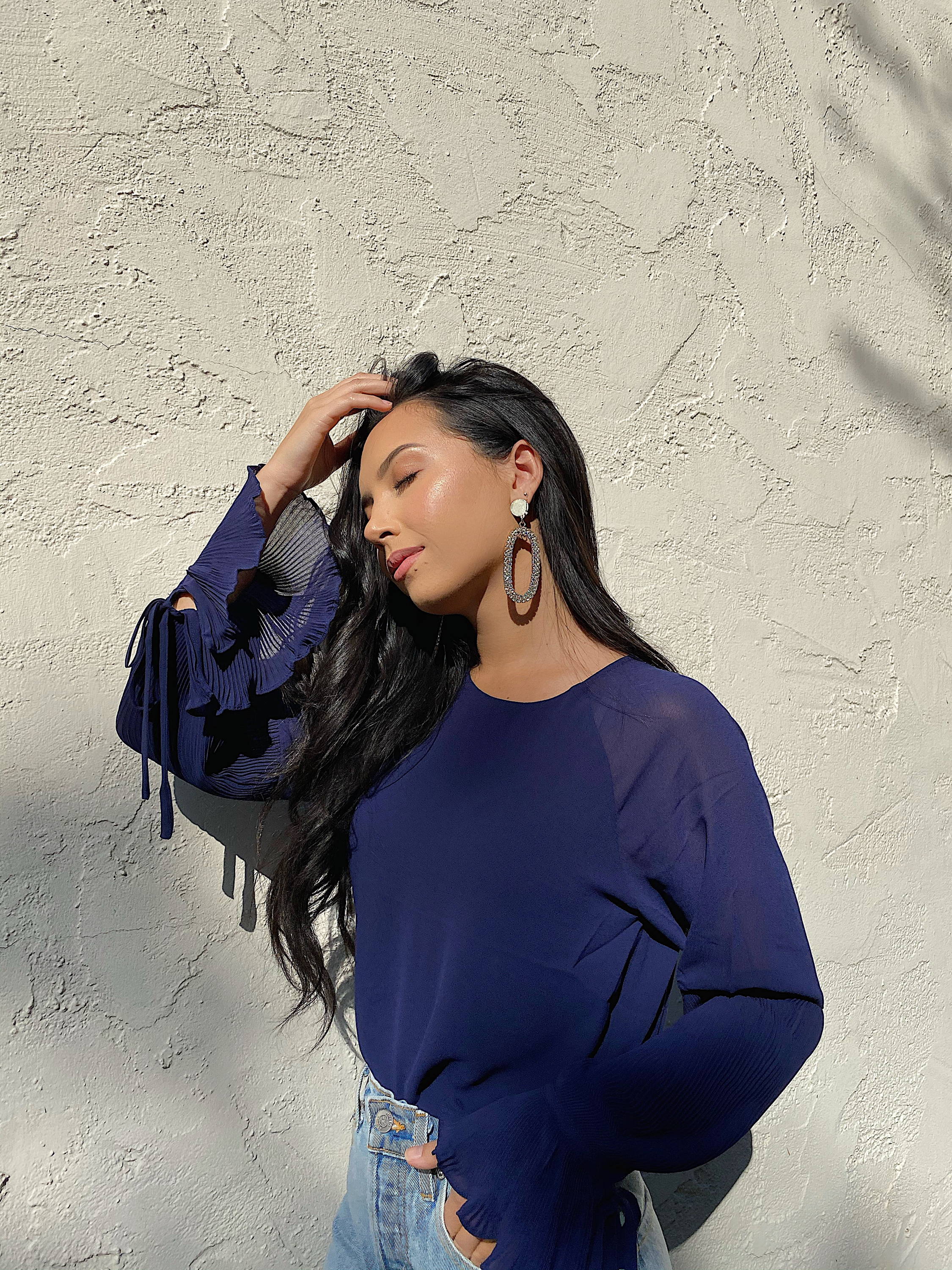 For my final pick, I had to mention my favorite trench coat! It's called the "Karter Coat" and I'm wearing it in the color "Brindle". You could wear this open, but I decided to wear it closed so it acts as a dress! As you can see I love thigh high boots; I just think they're perfect for this time of year and can dress up any outfit. By the way, this coat comes in three more colors which are all gorgeous! Everyone needs a good coat like this in their closet.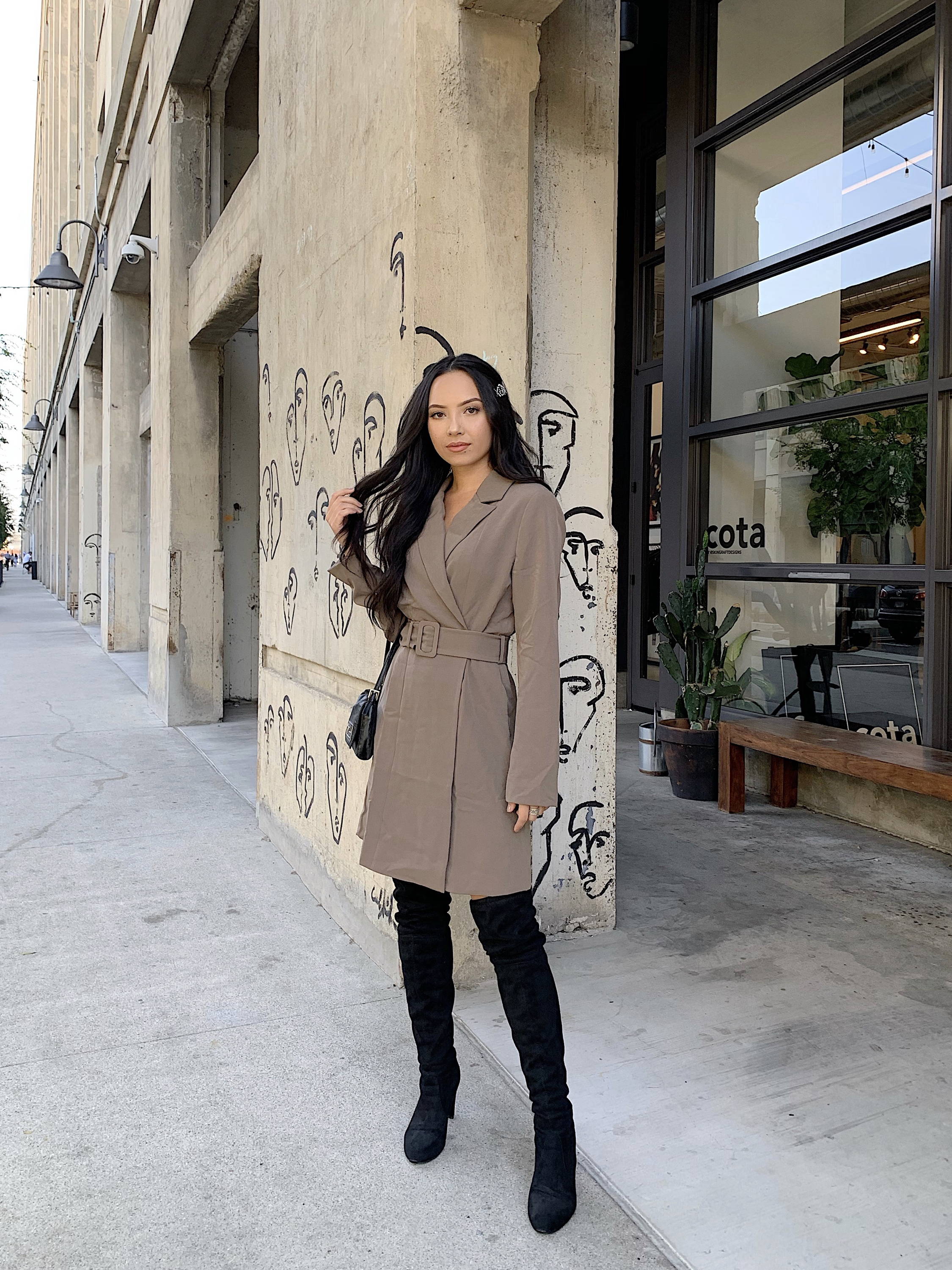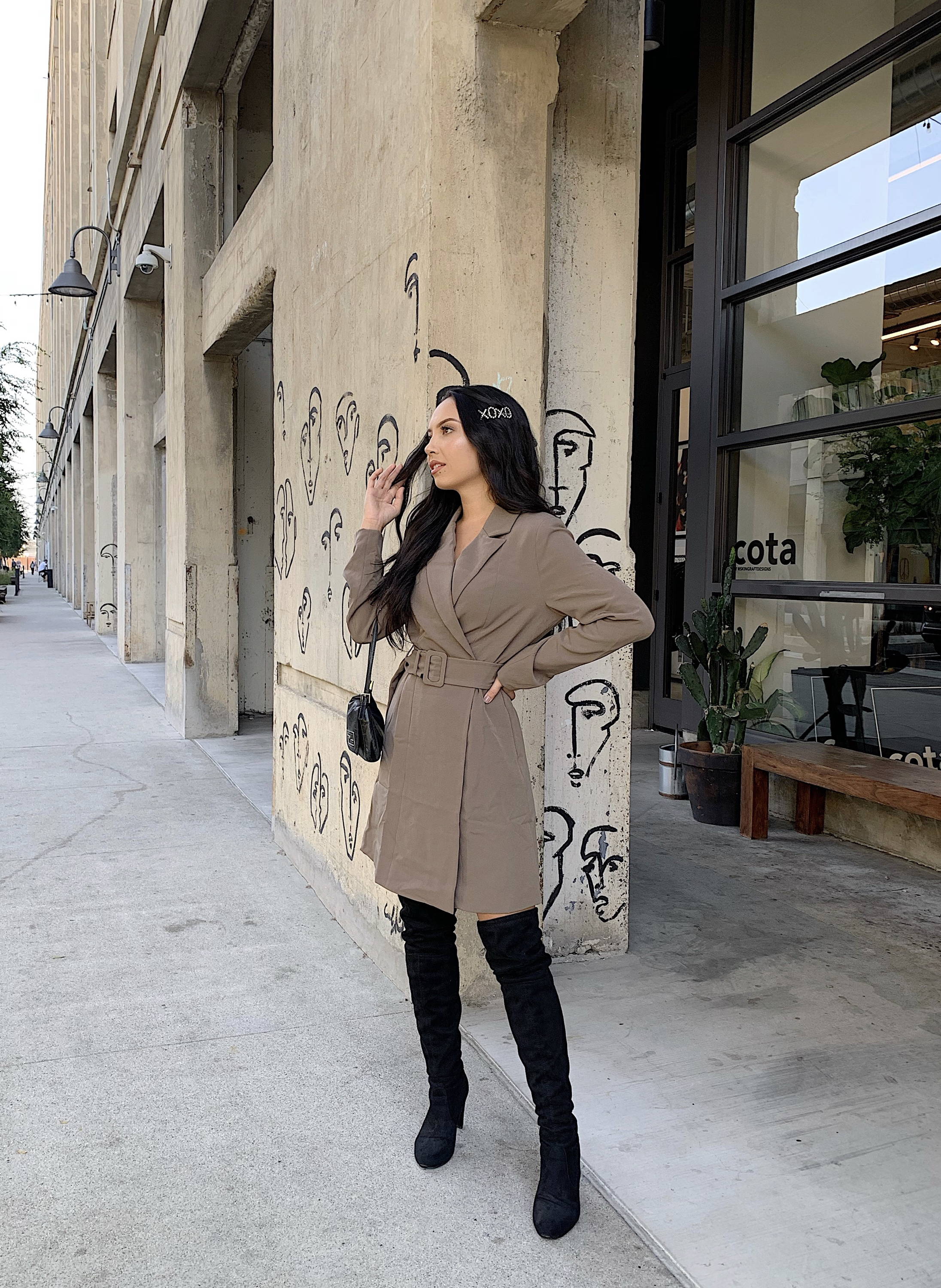 Well that is it for my Black Friday top picks! These are just a handful of my favorites from Naked Zebra. You guys already know I am their biggest fan for the simple fact that they always come out with amazing pieces that you can really tailor to your own style! I hope you guys enjoy your weekend and have a beautiful Thanksgiving. Most importantly though, shop till you drop this Black Friday! ;)
Always, Alexa